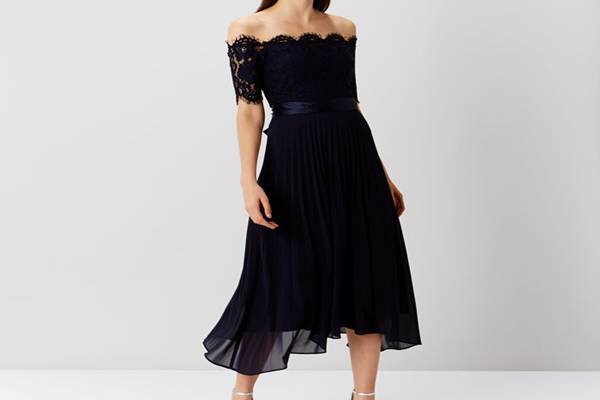 Today the bride is more creative in designing the theme of her wedding day. Including bridesmaids robes. If the former always focus on adjusting the color of the dress and the color of the whole theme, then now the bride is trying to think of something else. The bride is now happier when the bridesmaid dresses not only look good but also feel comfortable for the wearer. Here are five design options for bridesmaid dresses that you can make inspiration.
High-Low Dress
Dress made of thin silk or chiffon with long and short pieces at the bottom can be an option for your bridesmaids. Chiffon material will give the impression of soft and cut on the 'tail' dress gives the impression flowy. Pair with high heels so that the feet look more level. This dress design is more suitable for use by those who are high-bodied in order to the high-low effect of the dress more visible maximum.
A-Line Puffy Dresses
For wide-waisted bridesmaids, A-Line Puffy Dress can be an option. This type of dress not only covers the shortage of the wearer but also can give a fun and relaxed look at the same time. A fresh choice in the middle of formal style dresses that are too mainstream.
Toga Dress
This very feminine toga dress fits perfectly for bridesmaids who have wide shoulders. This dress also gives an attractive decoration at the top of the dress, so that your display is guaranteed not dull. In addition, one …
5 Design Trendy Bridesmaid Dresses

Read More