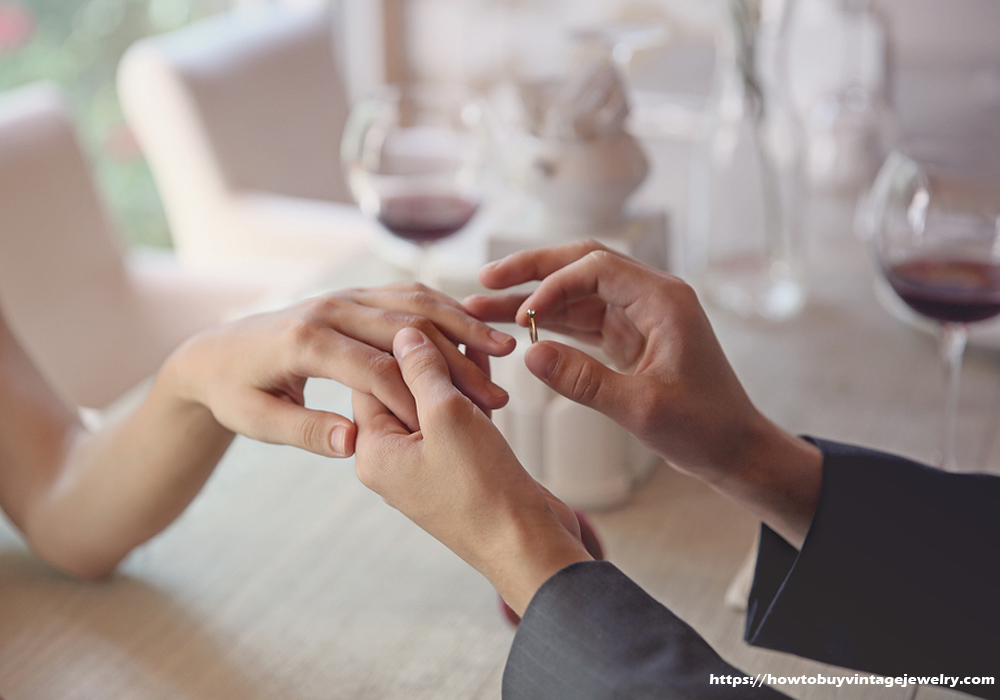 As more and more people are choosing a vintage wedding ring, the sellers are getting increasingly greedy.
Of course there are some traders out there is who are honest and are not trying to rip you off. However, this cannot be said for all of them.
Because more people want to find a vintage wedding ring, more people want to sell them. The problem here is that some of these people do not know as much as we would like to think about the products.
Where to buy your vintage wedding ring
If you are visiting markets for your vintage wedding ring – be very careful. Some traders at markets will have retail outlets as well, these are the most reputable of the traders and you should not buy your wedding band from anyone who is just a stall holder.
If you are going to buy your ring from a shop, then there are two types of shops. There are vintage or antique shops and there are jewellery shops. Jewellery shops will have standards and experience in all types of jewellery. Vintage shops are not going to have experienced jewellers working their, the staff in these places will probably have less knowledge than you.
The best place to buy your vintage wedding ring is at a retail out let where the jeweller has a specific interest in the era you are looking for. You may think that these people will be hard to find. But they are worth the effort of finding, because they will have the best selection and they will be selling the best quality for the right price.
A word of caution
Just because a ring has survived along time it doesn't mean that it is sturdy. Before buying your vintage wedding ring it is worth giving the structure as well as the design a good look. Look for places where it has been repaired. Check that all the stones are firmly in place and that they match. It is important to look at any jewellery containing stones in natural light as well, as they can look different and imperfections can sometimes be seen which would otherwise have gone unnoticed.
Overall, don't rush into buying what you are not sure about and be absolutely sure about the person you are buying from; with these simple aspects covered I am sure that you will find the perfect vintage wedding ring.